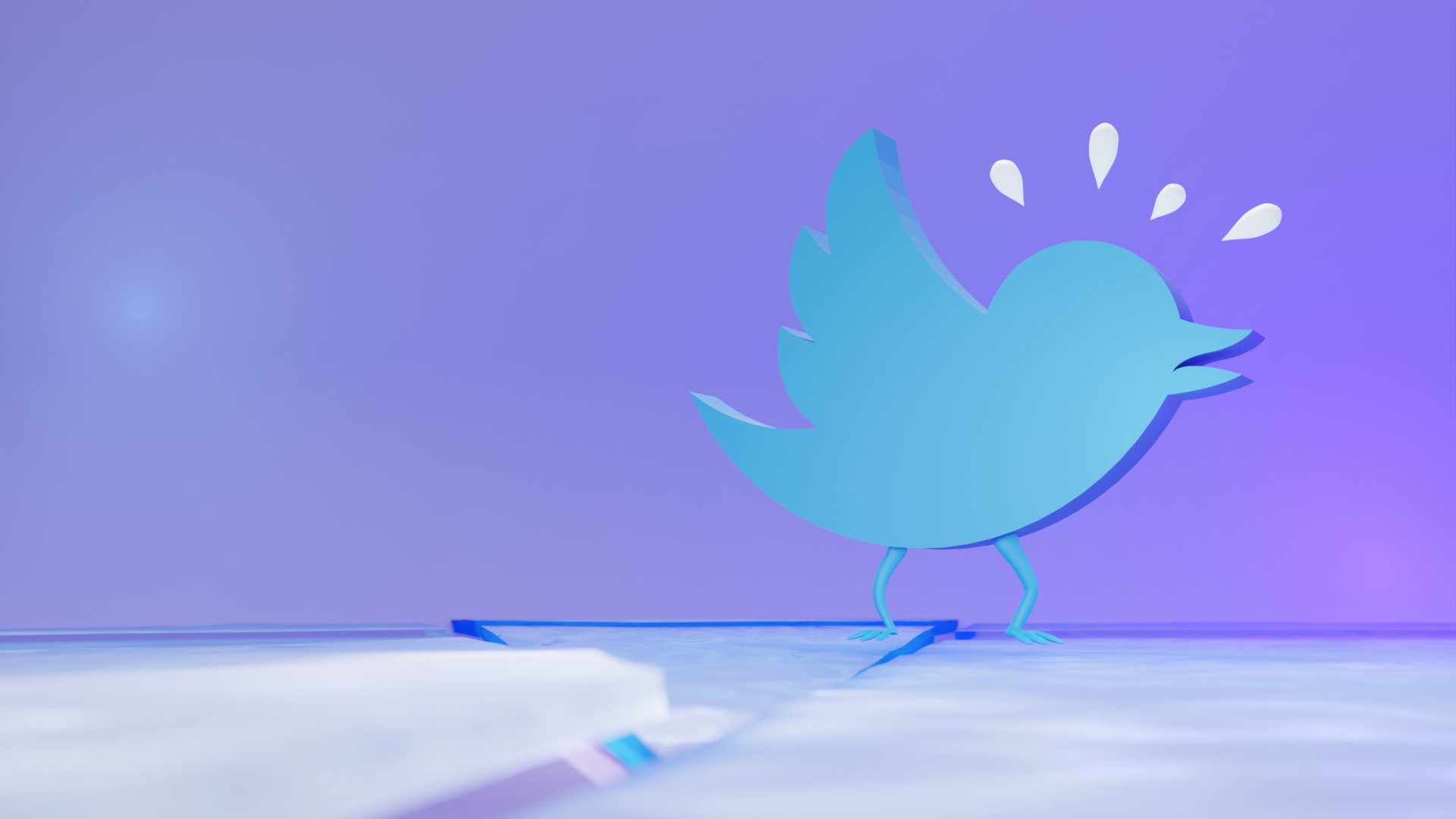 By now we are sure you have stumbled across the excitement and concern surrounding Billionaire Elon Musk's recent purchase of Twitter, the beloved social media platform. This buy comes after months of headlines filled with uncertainty and drama from all sides. Combined with the economic downturn and decreased buyer spending we have seen this year, businesses and marketing companies everywhere are questioning the future of the platform and the effectiveness of their digital advertising efforts there.
Today in this blog we are going to keep it short and sweet, focusing on a more broad look at today's topics, including:
A 50,000-foot view of Twitter's purchase.
What impact will Musk's purchase of Twitter have on small businesses?
3 concerns to consider before marketing on Twitter.
Keep reading if you haven't already considered the social media marketing services you retain with the platform.
What is actually going on?
On Thursday, October 27th, Elon Musk officially became the owner of Twitter. For the last six months the news has been thrown back and forth between lawsuits and snarky tweets. ANDREW J. HAWKINS and DAVID PIERCE from The Verge sum up the timeline best, saying "On Thursday, April 14th, Elon Musk announced an offer to buy Twitter for $54.20 a share. On April 25th, Twitter accepted the deal. By July 8th, Musk wanted out. Now, as of October 27th, the new owner of Twitter is Elon Musk." During that nearly 200 day period there has been copious time for speculation as to what will happen to the platform after Musk takes over. As a digital marketing agency in Utah, we've been asked how strategies should change in light of the spike in hate speech on the platform.
In this post, we want it to be clear that TwentyThree.Five has no official stance on the matter and is not trying to make one here. The goal of this post is to shed light on the concerns advertising agencies are having surrounding the future of the platform and the return businesses' adspend can expect on the platform compared to others in the short-term.
In recent years the platform has become the center of hot debate regarding censorship and misinformation; in the blizzard of opinions and the turmoil of 2020, Twitter made the decision to ban individuals from the platform. Since then, critics of the bans cite biased censorship as a common problem, while proponents of the bans cite decreased misinformation and extremism as improvements to the platform. With Musk at the helm many expect a reversal of many bans on the platform based on the billionaire's past statements made online and in interviews.
What impact will this have on small businesses?
Misinformation: Many news outlets and industry experts are warning of an oncoming "wave of misinformation" on the platform. Joseph Ax from Reuters writes that "A more permissive Twitter could help to amplify false narratives around key election results in the days after Nov. 8 if some candidates refuse to accept the outcome and cry fraud as some fear may happen."  Many consumers will not want to see your brand in the midst of misinformation, especially if your product or service is dependent on informed clientele.
Consumer Trust: This new wave of misinformation comes after years of Twitter trying to battle COVID-19 misinformation. Consumers are beginning to lose trust in the platform and the information they find on it, and this will start to include the marketing they see on the platform. Kate Conger, Tiffany Hsu and Ryan Mac with the New York Times mention how "advertisers — which provide about 90 percent of Twitter's revenue — are increasingly grappling with Mr. Musk's ownership of the platform. The billionaire, who is meeting advertising executives in New York this week, has spooked some advertisers because he has said he would loosen Twitter's content rules, which could lead to a surge in misinformation and other toxic content. Brand development can be sent in the wrong direction if your brand gets caught up in the misinformation.
Overall, not much: Small to medium-sized businesses are (generally) not going to find their most fruitful advertising on Twitter. The platform, as Musk puts it, is a townhall of sorts–for announcements, engagement, and general information to be shared. Unless your company needs have been fulfilled on platforms like TikTok and Instagram, best practices would advise against spending your social media budget on Twitter.
Our top 3 things to consider before marketing on Twitter.
Let the dust settle.
CNN and the NYT are among those cautioning advertisers to hold off. Elon Musk has been meeting with top advertising executives to discuss the future of Twitter's relationship with digital advertising. In our opinion –for most businesses– it would be best to let the dust settle. The uncertainty of the platform adds uncertainty to an ad campaign; some campaigns are designed to work best over the course of several months, if that cannot happen due to platform instability then your ROI will decrease. "Twitter saw an "immediate, visible and measurable spike" in hate speech", do you want your brand's ad posted in-feed right next to fresh anti-smitism or racism? Brands of all kinds from General Mills to General Motors are suspending advertising until further notice. Don't let this uncertainty pause your holiday marketing efforts. Platforms like TikTok and Instagram have made great efforts to improve advertising in recent updates. Our expert social media team works with our clients to build lucrative social media marketing strategies.
What do your other socials look like?
Have you established a presence on TikTok yet? What about Facebook? Both of these platforms have significantly more daily users than Twitter and have become the cornerstones of a productive social media presence
Before spending your entire budget on Twitter, work with our team to ensure your ads reach the consumers you are trying to reach. Could your ROI be higher elsewhere? At least in the short term, Twitter is going to struggle in the ads department; many companies don't want their ad campaigns to be represented right next to hate-speech and misinformation in client's feeds.
Could you benefit from more lax content guidelines?
Many businesses around the US struggle to fill their digital marketing funnel  through advertising their product or service due to strict content guidelines. We have several clients that dance the gray area in what platforms will allow them to advertise. New guidelines from Musk may have an impact on what companies can advertise, opening the door for companies that dance the gray area. Work with our team to determine if this is an option applicable to your business.
Get started with advertising today!
Businesses around the world are feeling the effects of the pandemic and this added uncertainty around billionaire Elon Musk's purchase of Twitter isn't making the holiday season any easier. Take your time in researching what is best for your business, who knows–maybe recent events have opened the door to something perfect for you. Get in touch with your favorite agency in Salt Lake City, TwentyThree.Five, today to find out where to get started.