ARCHIVES PROTOCOL REQUESTED // PERMISSION: GRANTED
MISSION LOG :: JKH AESTHETICS V1.0
Web design for
JKH Aesthetics

— An aesthetics and beauty brand from Orange County, CA.
Jake Froese
Coleman Milligan
JKH Aesthetics underwent a massive brand shift which put the products at the forefront of the website which can be seen in our redesign of the website.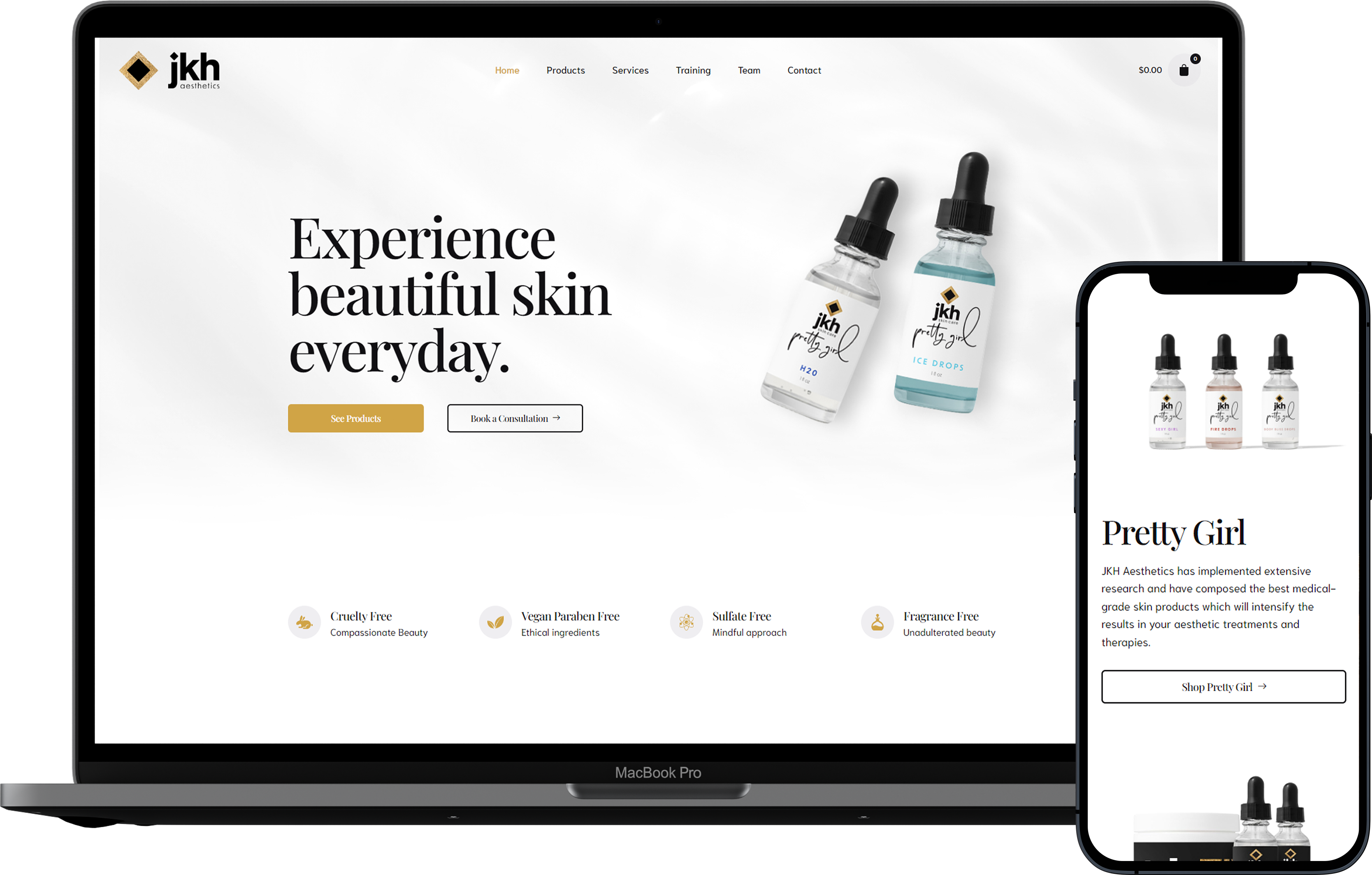 With a website overhaul came a brand refresh focused on colors and typography. The simplified color palette paired with distinguished typefaces such as Playfair Display elevated the brands appearance to a luxury brand.