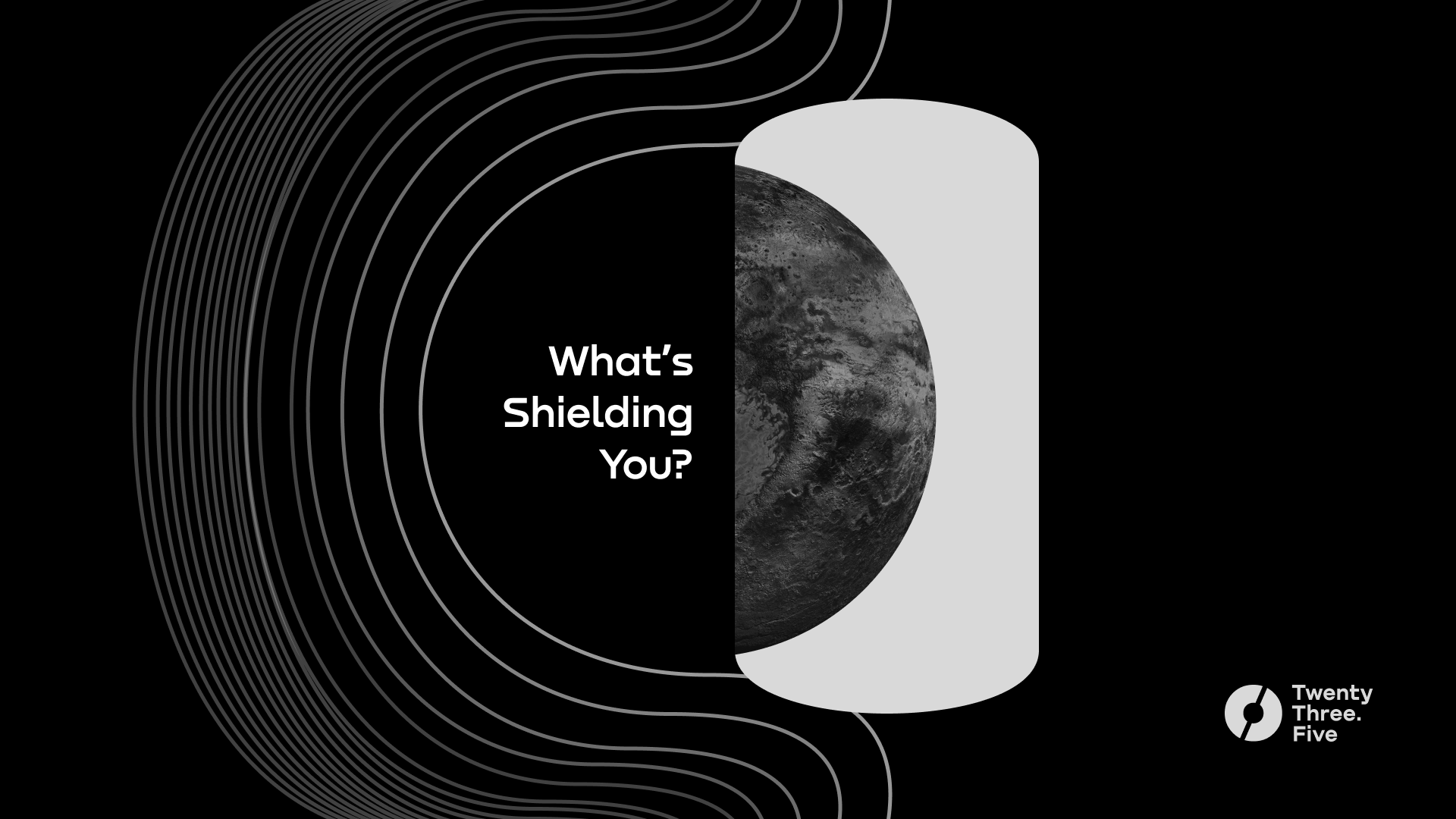 When we first started TwentyThree.Five we had a lot of lessons to learn. One of the most important was protecting our creative. Having designs stolen and getting ghosted is something everyone experiences at least once, so what can we do to prevent it? Since we never want to approach a client relationship on the defensive, in today's post we are going to explore the things we have implemented that help our customer journey prevent headaches like this from ever happening. The entire creative process is vulnerable, from showcasing first iterations to final project milestones. In today's post, we will explore a few strategies for safeguarding your creative work while keeping your relationship with your clients positive, ensuring that your assets remain secure and your hard work receives the recognition it deserves.
Building a strong foundation
During the summer your industry might be facing unique challenges that can impact your company's performance. Factors like reduced customer engagement, vacations, and seasonal trends contribute to a slowdown in business activity. Customers prioritize leisure activities, leading to decreased engagement, while shifting spending patterns and evolving market dynamics further exacerbate the situation. Are you in one of these industries? Identify what seasons your industry is most active, consider conducting market research to identify more specific trends with your audience. The consequences extend beyond revenue dips and can negatively affect employee morale and long-term growth. By recognizing these dynamics and planning for when they improve, you can approach the revival process with determination. In the upcoming sections, we will explore actionable strategies to overcome these challenges, reignite momentum, and unlock your business's full potential during the summer season.
Let's start by building strong relationships with your clients right from the start. Laying a solid foundation with your clients helps keep the partnership going, and ensures you're both looking out for each other in the long run. Be the kind of business partner they genuinely enjoy working with. Show them that you're not just another service provider, but a reliable and collaborative ally they can trust. Take the time to listen carefully to their needs and concerns, making sure you understand their vision and goals for the project. Keep them in the loop with regular updates and involve them in the decision-making process. By keeping the lines of communication open, you tackle those issues or misunderstandings early on, avoiding any dissatisfaction or misalignment down the road. When clients feel valued and satisfied, they're more likely to stick with you for future projects, reducing the chances of them seeking alternatives that could lead to getting ghosted.
Protecting your work and encouraging collaboration
Most of us work virtually rather than in person with our clients. When showcasing project milestones, we suggest sharing creative assets during video calls instead of sending files immediately to the client. Not only is this a more collaborative approach to showcasing iterations and receiving feedback, sharing your screen during the meeting before sending over work is a good way to gauge your client's response and make small changes before sending deliverables. Particularly in the early stages, when clients haven't made upfront payments or developed a strong bond, there is the risk that the client will take your first draft and run with it–making small changes internally and never paying you for the full project. You can use services like Wetransfer or Massive to create a delivery link with an automatic expiration date. This follows the same principle that FreshBooks works off of: you set the parameters, but you're not the bad guy when content access is lost.
Don't let anything go to waste
Speaking of drafts and iterations, have you ever worked hard on a design that the client just didn't end up choosing? We added a clause to our contracts that gives us ownership over those designs even after the project is finished. Talk to your legal counsel about incorporating a clause in your contracts for addressing the ownership of unused creative assets, such as logo ideas and brand icons. This clause safeguards your intellectual property rights, ensuring control over these designs and minimizing unauthorized use. It establishes ownership and usage rights, prohibiting clients from utilizing or reproducing non-selected assets without authorization, thereby preserving all your hard work.
Prevent misuse
Watermarking is a tool we are all familiar with. By watermarking your digital files, you can be confident in sharing files you've spent a lot of time on, but it can be clumsy depending on the asset you are trying to showcase. Try implementing password-protected galleries or restricted viewing permissions that control access to your design files, allowing you to limit who sees the files, who shares the files, and of course who can edit the files. Password protection ensures only authorized parties can view and deliverables, preventing misuse. Restricted viewing permissions on online platforms reduce the risk of designs falling into the wrong hands. These measures provide peace of mind and reinforce earlier strategies. Combining watermarking and limited access effectively shields visual assets, establishes ownership, and maintains the integrity of designs. These measures, when integrated with other safeguarding strategies, offer comprehensive protection and ensure recognition while minimizing the risk of unauthorized use.
So there you have it! By following these strategies, you'll be well-equipped to protect your creative work and avoid those dreaded instances of designs being stolen or getting ghosted. Remember, it all starts with building strong relationships with your clients from the get-go. Be their go-to partner, someone they trust and enjoy working with. Keep those communication lines open, involve them in the decision-making process, and always go the extra mile to exceed their expectations. Don't meet with clients in person? Use video calls to showcase your milestones and receive feedback in a collaborative manner. And don't forget to consult your legal counsel to add that clause in your contracts, letting you capitalize on unused designs. Watermarking and limited access play a key role too, deterring unauthorized use and ensuring your visual assets remain secure. With these strategies in place, you can rest assured that your hard work will receive the recognition it deserves. Keep creating, keep protecting, and keep thriving!
Work with us
At TwentyThree.Five, we believe that working with a local marketing agency is the best way to achieve your marketing goals and grow your business. With our expertise in digital marketing, creative services, and community involvement, we can help you to reach new customers, build your brand, and succeed in today's competitive marketplace. With our expertise and commitment to providing personalized service, TwentyThree.Five is the perfect marketing partner for businesses of all sizes. If you're ready to start a project and take your marketing efforts to the next level, contact us today. We look forward to helping you achieve your marketing goals and grow your business!